No matter what your age it's always a good idea to eat fresh fruits and vegetabes. But if you are 40 years of age or older, it's vitally important to start paying attention to the foods on this list.  It's easier than you might imagine to defy the aging process and maintin youthful hair, nails and skin, just by introducing these foods into your diet. Heck, you're probably eating a bunch of them already. Here's my selection of the top 7 foods that will help you stock up on some of the most effective anti-aging nutrients around.
1. Olive Oil -  It's fairly common knowledge that the monounsaturated fats found in olive oil help healthy arteries and a healthy heart, but olive oil also boasts polyphenols, a powerful anti-oxidant that could thwart a lot of age-related illness.  Olive oil is the main source of dietary fat in the Mediterranean diet, which is associated with a low death rate from cardiovascular diseases compared to other parts of the world. Oleocanthal is a type of natural phenolic compound found in extra-virgin olive oil. In laboratory experiments with mice, researchers discovered that oleocanthal helps shuttle the abnormal Alzheimer's disease proteins out of the brain.
 2. Red Wine - That's right, a glass of wine daily might indeed have a positive effect on your health and wellness as a result of its resveratrol content, a one-of-a-kind anti-oxidant that could aid battle diabetes, heart disease, and age-related amnesia.
3. Beans- If you are completely bald like me, you won't find much use for this tip, but the unique proteins found in beans thicken and strengthen your hair cells, which could prove to be a great benefit as you get older. Hmmm, maybe I should have started eating beans sooner. LOL
4. Brazil Nuts - Brazil nuts are abundant in selenium, a mineral which helps in the production of the anti-oxidant glutathione to assist slow down the skin aging process.  Just two nuts a day will provide adequate selenium to reap its anti-aging benefits. Selenium is not a naturally occurring substance within the body but a trace mineral found in our foods and soil. Selenium is a necessary component for healthy reproductive status and it aids in normalizing both testosterone and estrogen levels. It aids in the removal of lipids and phospholipids. Excess amounts of these are responsible for high cholesterol levels; something those with thyroid disorders often have. A low selenium status is also indicated in those who struggle with depression and mood disorders. And, finally, selenium has been proven a powerful anti-carcinogenic supplement inhibiting cancer cells and reducing the risk of several cancers including prostate, breast, and uterine cancers.
5. Tomatoes - Tomatoes are abundant in lycopene, which has been shown to sustain heart health and balanced cholesterol as you get older. Lycopene also serves as an sun block to keep skin younger and protected from sun damaging UV rays.  Lycopene is a carotenoid that's related to vitamin A and beta carotene. Studies suggest that lycopene works as an antioxidant and may be one reason why tomatoes could have such health protective qualities as cancer prevention. Some clinical studies suggest that tomatoes and lycopene may reduce the risk of prostate cancer.
6. Raspberries & Blueberries - The ellagic acid in berries, has anti cancer properties. The soluble fiber found in the raspberry and blueberry help lower cholesterol. Another of blueberry's benefits is that it can prevent and alleviate urinary tract infections (so can cranberries and cranberry juice).
There is also a powerful connection between blueberries and memory. Research has shown that blueberries might help reverse the short term memory loss that often comes with aging. Blueberries are thought to be a key in preserving a healthy young brain.
And finally, another in the list of blueberry benefits, as well as strawberries and raspberries, is that they are low in carbohydrates relative to other fruits. This makes berries a great choice for diabetic recipes and for those following a low carb diet.
So if you are looking for low carb foods and low carb dessert recipes, start with delicious berries. These two berries have crucial anti-oxidants to counter inflammation and oxidative stress that cause aging skin and wrinkles.  Did you know that just one serving of these two berries has more anti-oxidants than 10 portions of many other fruits and vegetables?
7. Organic Eggs - Eggs get a bum rap due to their cholesterol content. The idea that eggs, as a source of saturated fats, are unhealthy and promote heart disease is a complete myth. While it's true that fats from animal sources contain cholesterol, this is not necessarily something that will harm you.
On the contrary, the evidence clearly shows that eggs are one of the most healthful foods you can eat, and can actually help prevent disease, including heart disease.
Eggs are rich in biotin and iron which aid to promote healthy and balanced, vibrant skin and hair. Mother Earth News compared the official U.S. Department of Agriculture (USDA) nutrient data for commercial eggs with eggs from hens raised on pasture and found that the latter typically contains:
1/3 less cholesterol

1/4 less saturated fat

2/3 more vitamin A

2 times more omega-3 fatty acids

3 times more vitamin E

7 times more beta carotene
The  superior nutrient levels are most likely the result of the differences in diet between free ranging, pastured hens and commercially farmed hens.
To your best health,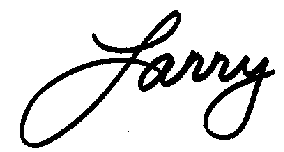 Lawrence Wasserman
Owner/ Body Basics Fitness
5 Powder Horn Drive Warren, NJ 07059
p: 908.605-0775
bodybasicsfitness@yahoo.com
BodyBasicsBootCamps.com
BodyBasicsFitness.net
Please reload